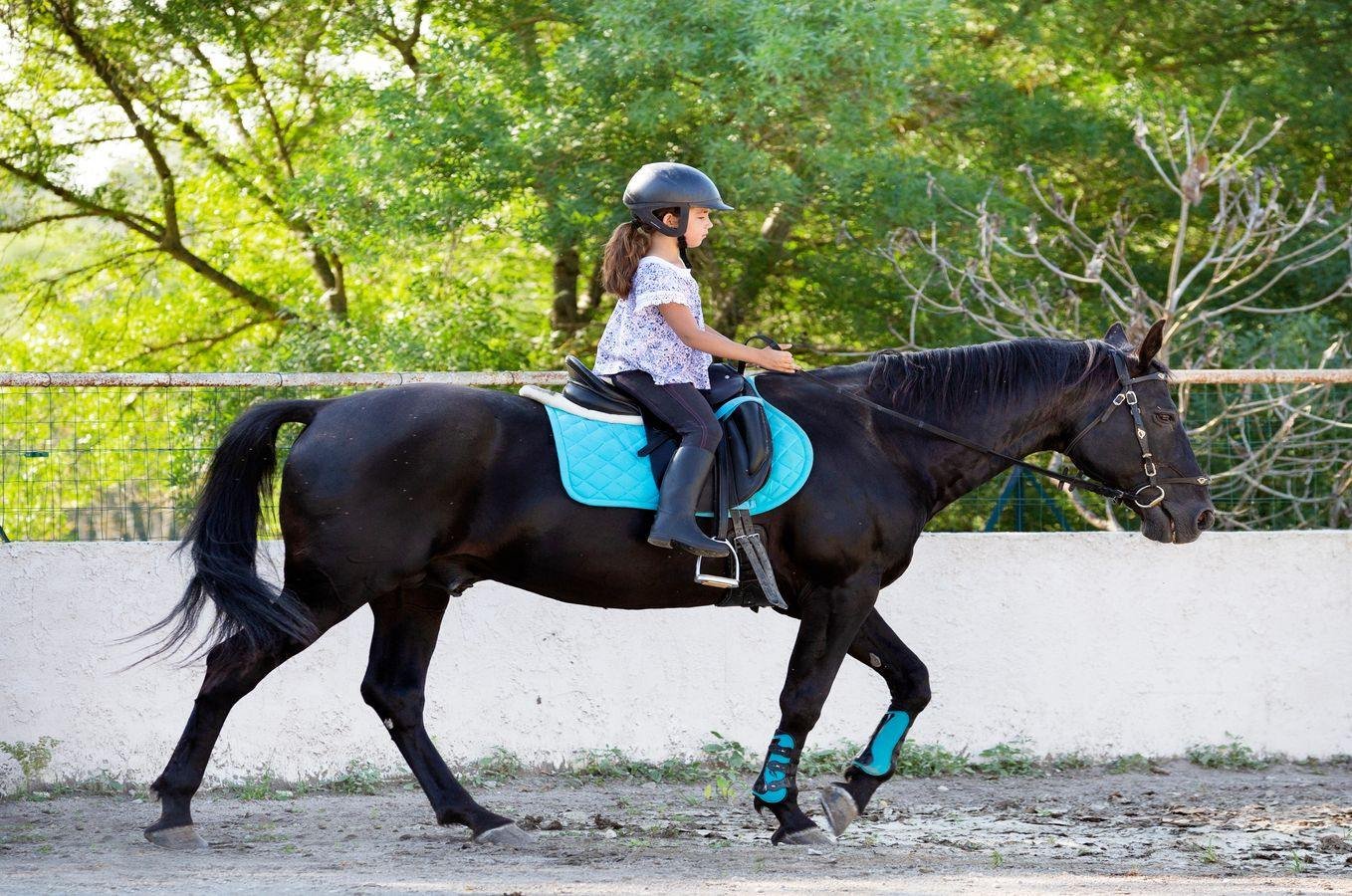 There are about 350 different types of horse breeds and ponies. Each horse breed has unique characteristics, ranging from working and racing to casual riding and equestrian sport. These horses are known for their flexibility and pleasant attitude. They are ideal for both pleasure riding and competition, and many are appropriate for first-time horse owners.
When it comes to horse breeding, the United Kingdom will not accept mediocrity. They are well-known for raising a variety of gorgeous ponies and horses. In reality, some of the world's most miniature ponies and most enormous horses originated in the United Kingdom. All the ponies need Horse Stables and Accessories. If you're interested in the sorts of horses bred and raised in the United Kingdom, you've come to the right spot!
Many breeds have adapted to their surroundings, learning to live with heat and cold extremes, as well as low food and, in some instances, hilly areas. Confirmation, size, color, temperament, and height are all strong indicators of what distinguishes each breed. Knowing these things will considerably assist you in selecting a breed that will suit you and your needs, regardless of your chosen discipline and preferences.
Here we have made an A-Z of UK horse breeds & their sizes:
British Spotted Pony:
The British Spotted pony is a unique breed with leopard-like markings and bold, intelligent eyes that display intelligence. As adults, these tiny ponies weigh around 550 pounds and are quick on their hooves. However, these ponies are grown to pull carts, ride, exhibit, and have fun. They are very fond of youngsters. They look good in Horse Brushing Boots.
Height:
Between 8 to 14.2, hands
Weight:
562.5 pounds (adult)
Appearance:
Extremely energetic horse with a lively disposition and a well-balanced temperament. Spots of black or grey on a white background (most common)
Clydesdale Horse:
It is a draught horse developed to draw large loads of logs and other products from one location to another. Initially, they transported coal to Lanarkshire and commodities to places like Glasgow. They are now well-known for pulling carts and have been in prominent television ads such as Budweiser commercials.
Weight:
771 to 998 kg
Height:
Between 17 to 19, hands
Appearance:
The most frequent colors for Clydesdales are bay and brown. However, some may be grey, black, or roan. This breed is distinguished by white markings on the face, legs, and, in rare cases, the entire body.
Cleveland Bay Horse:
It is one of England's oldest horse breeds. Their name is derived from their birthplace, Cleveland (Yorkshire). They are well-known for pulling carriages and leading Royal Family processions. These horses are calm, clever, and simple to work. This is a muscular breed that has not been known to succumb to typical horse illnesses.
Height:
16 to 16.2 hands
Weight:
1,400 to 1,500 pounds
Appearance:
It is a well-muscled horse with powerful but short legs in proportion to the body. The horses are always bay in color. However, some breed lines include a few light hairs in the mane and tail.
Dartmoor Pony:
England is the origin of the Dartmoor pony and has been a popular breed for generations. The Dartmoor Pony possesses impressive capacity because they have spent their lives under challenging temperatures and on risky land. These are well-muscled horses who excel in the show ring and provide a thrilling ride for novice and expert riders.
Weight:
About 200 kg
Height:
about 12 hands
Appearance:
Traditional Dartmoor ponies are single-colored, with long flowing manes and tails and a mature height of no more than 12.2hh. They are bred on the Moor and have the same coloration and size as the Breed Standard for Pedigree Dartmoor ponies.
Dales Pony:
The Dales pony is endemic to the UK's hilly areas. They started as lead miners in Yorkshire. Nowadays, their sweet personalities make them ideal show ponies to manage with, while their physical strength and stamina make them good agricultural laborers and travelers.
Weight:
Approximately 454 kg
Height:
Between 13 to 14.2, hands
Appearance:
The head is straight, tidy, and wide between the eyes with a beautiful nose and incurving ears. Only a star and a snip are authorized on the head; stripes, blazes, and white muzzles are not permitted.
England Thoroughbred Horse:
These horses are most commonly used as a racehorse all over the world. These were found in England only for jumping and race and exported worldwide, where they bred to produce more fast running horses. They are also used for fox hunting and to play polo. So you need to buy a good Horse Stable and Accessories for this pony.
Weight:
At maturity level, they are 450 kg
Height:
Average 16 hands
Appearance:
They have chiseled heads on a long neck, high withers, a deep chest, a short back, good hindquarter depth, a slender frame, and long legs. For this, you need to buy pro Horse Saddle Pads.
Exmoor Pony:
The Exmoor pony is native to the British Isles, where they can still be found roaming freely. They are endangered and have adapted to harsh temperatures and challenging terrain. These ponies can lift an incredible amount of weight on their backs or behind them because of their tough physique and determined mentality. Due to harsh temperatures, you need to have Horse Rugs for this horse.
Weight:
700-800 pounds
Height:
Between 11.3 to 12.3, hands
Appearance:
Exmoors are primarily brown with black tips and have a mealy or buff-colored ring around the eyes and snout. The brow is quite broad, the eyes are huge and prominent, the ears are tiny, and the jaw is deep. The body is deep, with well-sprung ribs.
Hackney Horse:
These horses have been added to the list of wildlife, but many breeders are committed to ensuring their survival and heritage. The Hackney Horse is distinguished by the fact that it raises its knees exceptionally high with each step. They stand tall and proud, with their heads held high and their ears straight and attentive. These horses are well-known carriage horses and show animals.
Weight:
Approximately 450 kg
Height:
Between 14.2 to 15.2, hands
Appearance:
They stand tall and proud, with their heads held high and their ears straight and attentive. These horses are well-known carriage horses and show animals.
Lundy Pony:
This horse, titled after the Island of Lundy, was bred into life by the property's final owner before being sold to a national trust. The British Pony Society stepped in to care for the equine on the island when they sold the island. The ponies were residing near Cornwell, where they have been bred and kept ever since.
Weight:
About 800 pounds
Height:
Approximately 13.2 hands
Appearance:
They are generally dun, roan, palomino, bay, or liver chestnut in coloring. The ponies have a broad, deep chest, a sloping shoulder, and strong, straight legs. Their necks are often well-set and muscular, as are their backs, which are robust and compact.
Norfolk Trotter Horse:
The Norfolk Trotter, also known as the Norfolk Roadster, originated in England when King Henry VIII compelled affluent town members to produce stallions with superior riding abilities. Once established, these horses were the most popular mode of transportation in England. Unfortunately, this breed has now disappeared.
Weight:
1980 to 2200 pounds
Height:
Between 14 to 16 hands
Appearance:
They can be any solid color, such as bay, brown, chestnut, or black. Hackneys frequently exhibit white markings, which are commonly the result of sabino genetics. The Hackney has a well-formed head with a somewhat curved snout. Their eyes and ears are expressive, and they should be vigilant.
New Forest Pony:
These stunning ponies have grey, chocolate, or bay coats with a blonde look that provides an unexpected contrast that is difficult to ignore. They are from southern England, and DNA testing has revealed that they had ancestors who lived long before the last Ice Age. These ponies now graze freely in the New Forest, England, where people collaborate to care for them.
Weight:
230 to 330 kg
Height:
Around 12 to 14.2 hands
Appearance:
New Forest Pony can be of any color except "save piebald, skewbald, spotted, or blue-eyed cream." They are usually bay or chestnut in color. They can also have white markings on their head and limbs and eyes of any color other than blue.
Old English horse:
Another extinct horse breed was created by uniting Great horses imported from Europe with mares local to the United Kingdom. Their ancestors bred other renowned breeds such as the Shire and the Clydesdale.
Weight:
Around 850 to 1100 kg
Height:
Minimum 17 hands
Appearance:
Their coats were usually black in hue, with feathering over their feet. These are also some of the most beautiful horses in the world.
Shire Horse:
This breed is known as the tallest horse in the world, and it is big all around. These horses may appear massive, yet their hearts are kind, and people who spend time with them regard them as beautiful creatures. Most Shire horses are found in the British Shires. However, some have been transported to the United States.
Weight:
2,400 pounds during adulthood
Height:
More than 17 hands
Appearance:
These horses may appear massive, yet their hearts are kind, and people who spend time with them regard them as beautiful creatures. They can be brown and black.
Suffolk Punch Horse:
These dark-coated horses were formerly famous carriage horses in England, but they are now extinct. They were regarded as attractive because of their relaxed pace and sturdy size, making them popular among England's royal and other essential inhabitants. They were shipped in pairs to meet the world's growing demand for carriage pulling in the 18th century. Due to its sturdy size, it will require you to have Horse Bits.
Weight:
900 to 1000kg
Height:
Around 16.1 to 17.2 hands
Appearance:
A robust and arching neck characterizes the breed; well-muscled, sloping shoulders; a short, wide back; and a muscular, broad croup.
Shetland Pony:
Initially bred Shetland ponies in Scotland to pull carts of coal and peat moss and to assist prepare lands for planting. They have thick fur to keep them warm in cold weather and muscular bodies to help them overcome the wild plains of the Shetland Isles, where they originated. They are now often bred for exhibiting and are popular among children who like riding.
Weight:
400 to 500 pounds
Height:
Maximum 11.6 hands
Appearance:
The Shetland Pony is rugged and powerful. It has a tiny head, large eyes, and small, alert ears. In addition, it features a short, muscular neck, a compact, stocky body, concise, powerful legs, and a cannon bone that is shorter than average for its size.
Welara Horse:
These types of horses were created by the hybridization between a Welsh pony and an Arabian horse. During the 1900s, these two parental breeds were transported to England and utilized to produce the Welara horse. These horses were eventually imported to the United States, mainly used for English riding, jumping, and exhibiting. Due to the basic need for jumping, you need to buy Horse Halters for the horse.
Weight:
300 to 400 kg
Height:
11.2 to 15 hands
Appearance:
A small, concave head, an angled neck, a long croup and shoulders, and a short back. White, dun, chestnut, grey, black, buckskin, and bay are all acceptable hues. However, the dotted design is not.